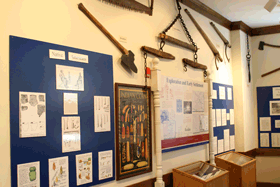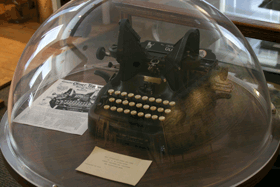 This is an official Glennville, Georgia website.

All photos and web design courtesy of Stephen Blocker Photography - Reidsville, Georgia

THE GLENNVILLE - TATTNALL MUSEUM


The Glennville-Tattnall Museum opened in 1994. Its home was one room of an historic, two story brick school, circa 1911. The building was renovated in 2003 and now serves as adminstrative offices and classrooms for the rapidly expanding Glennville campus of Southeastern Technical College as well as the improved museum that had quickly grown to occupy three rooms. The first exhibit in the museum was a 7' x 24' oil painting by two local artists depicting Glennville homes, businesses and activities of 1915. Exhibits were added in 2004 to showcase the interior of a rural home and several of the industries which sustained early 20th century Georgia. A time line of local and Southern history is enlivened by authentic artifacts and photographs that give an animated force of vitality. A carefully restored circa 1916 school classroom and indian artifacts help to transport the viewer to a long forgotten past.
The museum is located on South Tillman Street next to the City Auditorium.



The Glennville-Tattnall Museum is located in the Southeastern Technical College Building located on Tillman Street.  It offers visitors a unique insight into the history of Glennville and the surrounding area.

Please stop by for a visit and learn new and fascinating things from the past!

Old school classroom

Turpentine Still

Hand-painted mural (7' x 24')

Indian artifacts

Old Time Kitchen

. . . plus so much more!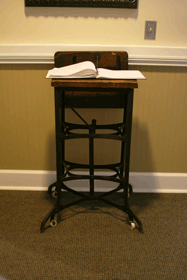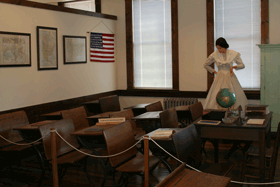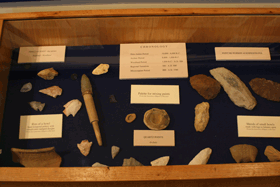 ~ HISTORY of the MUSEUM ~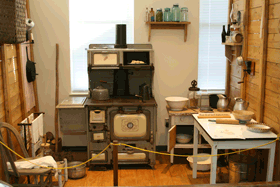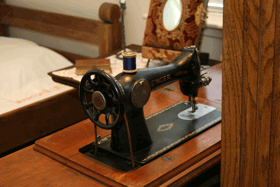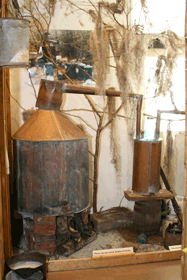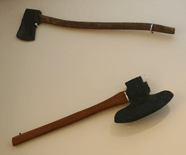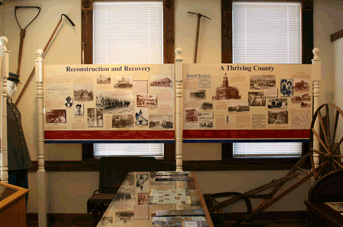 Monday - Friday:  9:00am  -  4:00 pm

For additional information, please call Dane Bazemore at 912-654-3756

or Juliet Tarver at 912-654-2823.

Contact / Tour Information